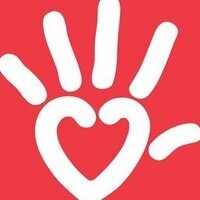 Trauma Sensitive Schools Symposium
*Update* THIS EVENT IS CURRENTLY AT ITS MAXIMUM ATTENDEE CAPACITY. If you would like to be added to the waitlist to attend the event, please send an email to bjohnson3@phoenixchildrens.com or agilbert1@phoenixchildrens.com .
Phoenix Children's Hospital and Kohl's Mindful Me are pleased to announce the 2nd annual Trauma Sensitive Schools Symposium! Register now to attend this one-day opportunity to explore restorative discipline and trauma-sensitive practices. Attendees will gather a wealth of information from our dynamic speakers on topics such as Adverse Childhood Experiences and trauma, restorative discipline practices, trauma-informed approaches for children, inclusive instruction, educator and provider self-care, resilience, self-awareness and biases, and the School-to-Prison Pipeline!
Presenting organizations and speakers include Mindfulness First, Balsz School District Restorative Justice Center, ACLU Demand2Learn, KOI Education Group, Radicle Solutions Group, Arizona Trans Youth and Parent Organization, GLSEN, Holiday Park Elementary, Cammy Bellis, Adrienne Kaye, and C.T. Mexica.
We will not have a keynote speaker this year, and the symposium will be a half-day format. Registration will cap at 200 attendees.
*SPACE IS LIMITED! If you are unable to attend the event after ticket has been purchased, please be sure to cancel your registration so that someone else has the opportunity to attend.*
Presenters:
Mindfulness First
- Sunny Wight
- Lauren Coe
Balsz School District Restorative Justice Center
- Arturo Montoya
- Brianna Weeks
ACLU Demand2Learn
- Anabel Maldonado
KOI Education Group
Holiday Park Elementary
- Rebecca Leimkuehler
- Cathy Dille
- Aanya Smallcanyon
Radicle Solutions Group
- Richard Crews
Inclusive Environments Panel
- Rob Chevaleau, AZTYPO
- Kaiden Ellis, GLSEN
- Cammy Bellis
School-to-Prison Pipeline Panel
- Adrienne Kaye
- C.T. Mexica
- Antonio Espree
Conference Schedule:
8:00-8:30 - Check-in and light breakfast
8:15-8:25 - Welcome and Opening Remarks
8:30-9:30 - Session 1(Three breakouts)
9:45-10:45 - Session 2(Three breakouts)
11:00-12:00 - Session 3(Three breakouts)
Teachers, Administrators, School counselors, social workers, other school staff, and organizations working with children are encouraged to attend.
If you have any questions, please contact Allison Gilbert at (602) 933-3362 or agilbert1@phoenixchildrens.com, or Beheir Johnson at (602) 933-3357 or bjohnson3@phoenixchildrens.com.
Hope to see you there!
Tuesday, July 17, 2018 at 8:00am to 12:00pm
Balsz Conference Center 4309 E Belleview St. Bldg 14, Phoenix, AZ