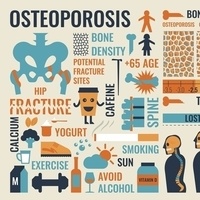 Free Osteoporosis Screening
PCH Employees-Only Event
Check your bone health!
What is a bone heel scan?
Ultrasound wave goes through heel of foot measuring the density of the heel
Day of screening, please do not wear stockings
Allow 10 minutes for screening. Results provided immediately.
Screening eligibility
Must be 40 years or older and have not received a Dexa Scan in two years
Those 39 years or younger with family history of osteoporosis
Limited spots! Register today. Register here or by calling Healthwaves 480-968-1886.
Tuesday, July 24, 2018 at 7:00am to 9:00am
Phoenix Children's Hospital, East Building, Former Cafeteria